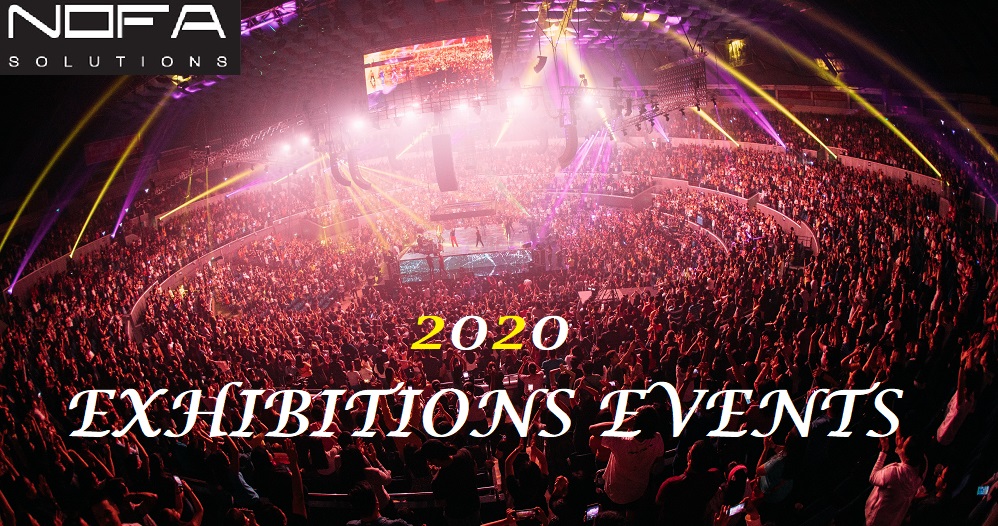 Nofa Solutions provides an ideal exhibition registration service and excellent experience for all the customers. As we all know, Riyadh is becoming the latest hub for business growth. Many people come to Saudi Arabia to grow their business and Riyadh is getting popular in organizing the world's best exhibition. We help our customers in everything from registration equipment to post-show reporting. Our registration process is highly secured, easy to understand and use and personalized. We organize all types of exhibitions. Our registration process is mobile friendly and easily accessible. Customers can select the type of exhibition online and fill all the details at the time of registration.
We provide you our full assistance as soon as you get registered with us. You will get confirmed when your registration process is completed. As you know, the Saudi Market is one of the biggest markets in the world and we are one of the best companies for an exhibition. We increase your opportunity to increase business in Saudi Arabia and in understanding the market. We help in doing exhibitions on all the events in Saudi Arabia which include Saudi international oil business exhibition, exhibition on transport and logistics services, Saudi healthcare exhibition, Saudi agriculture, and forestry exhibition, Saudi hospitality exhibition, building and construction exhibition, exhibition on food and beverage, science and research, fashion and beauty, travel and tourism and many more. You can easily register with us.
Our exhibitions are held in one of the best venues in Riyadh and we give the best experience in managing everything. We organize international trade fair and high profile event shows that help in the growth of regional, national and international markets and businesses. Our mission is to provide all the help to customers so they can be their best. All the arrangement part and all the campaigning, marketing, and advertising are done by us. All the arrangements depend on the customer's needs and demands. If you are looking to expand your business and make a mark in the global market, especially in the Middle East, then we are here to help you to achieve your business objective.